Helping women stay connected to each other and the world around them.  Our goal is to build a network of working moms who work from home.
HerScoop provides a community, advice and support for work-at-home moms.
Co-Founders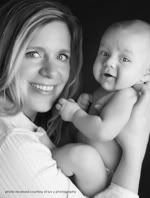 Jenny Schafer – Vancouver, BC | Email Jenny
Jenny is the co-founder of HerScoop and senior editor at Celebrity Baby Scoop. With over 6 years experience and a reputation for asking those 'tough' questions, Jenny has interviewed over 150 celebrities including Sarah Michelle Gellar, Hilary Duff, Jessica Alba, Heidi Klum, Tori Spelling, Josh Duhamel, Melissa Joan Hart, JennyMcCarthy, Jewel, Rebecca Romijn, Elisabeth Hasselbeck, Mayim Bialik, Tiffani Thiessen, Alyssa Milano, Alyson Hannigan, Kris Jenner, Busy Philipps, Chris O'Donnell, Giuliana Rancic and Denise Richards, to name a few. Jenny is a proud mom-of-three and resident of Vancouver, Canada.
A semi-retired social worker and counselor, Jenny blogs with a keen social consciousness and passion to keep things positive. She has been interviewed by various news sources such as CNN, Zimbio, Mom Spark and was a regular contributor for HerSay. Photo: luv u photography.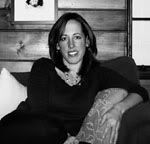 Lisa Weber – NJ | Email Lisa
Lisa is the creator of Celebrity Baby Scoop, one of the largest websites dedicated exclusively to celebrity pregnancies and celebrity babies. The mom-of-three, sold in the website in 2014.
Now the co-founder of HerScoop, Lisa is dedicated to helping other women realize that with hard work, determination and dediciation anything is possible.